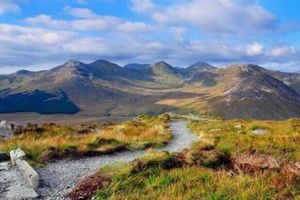 Get My Songs, Stories, and Humor Delivered Straight to Your Inbox.
Over 5,000 Subscribers 
Published whenever I have new cool stuff to share. 
(Usually every 4 to 6 weeks.) 
GET FOUR OF MY BEST, MOST REQUESTED SONGS FREE FOR SIGNING UP: 
Writer's Block: The Long-Term Positive and Negative Effects of Worry (award nominee, great Nashville studio musicians) 
Common Side Effects Include (award-winner, live audience) 
Amazon (cool environmental message, great Nashville studio musicians) 
All These Atoms (award winner, great Nashville studio musicians) 
My newsletter includes humor articles, new CDs and books, tour dates, free tracks, jokes
and funny quotes. Also  group travel hosted my me, surprises, and other fun stuff.    
I will never sell or give away your address, and promise not to fill up your inbox. 
IMPORTANT: As soon as you fill in your email, name, general location, and click SUBSCRIBE, you'll be sent a confirmation email. Please check your inbox and click the confirmation link. Then you'll be taken to a page to access your free song downloads. 
(The confirmation email is to prevent someone signing you up without your knowledge.)
Have You Taken My Humor Quiz?
It's a fun / enlightening way to test your HQ. (Humor Quotient)
And if you get enough right answers, you get a prize.
Join Me For A Uniquely Fun Tour Of England
October 2023. Unique itinerary of the BEST of southern England, plus off-the-beaten-path surprises and adventures. Fantastic value for the price. We're a FUN group of merry, positive travelers.
Listen (free!) to my Greggest Hits
Award-winners, nominees, and most requested.
Leave a Review or Testimonial
Leave a comment on my songs, books, concerts, keynotes, Newsletter, group travel.
Read what others have to say.