GREG'S FUNNY / MOTIVATIONAL VIDEOS
Help yourself to a variety of vids: clips of comedy songs, feel good songs,
funny keynote bits, funny motivational videos for work, and uplifting songs for personal growth.
Also funny inspirational videos of true stories.
You can view speaking videos on my Funny Keynote Speaker page.
You can watch an entire keynote presentation here.
Analog Brain In A Digital World
The title of this song does not actually refer to slow-tech-adopters (like me). What it actually means is that even after all these millennia of evolution, our brains still work better - and are happier - doing one thing at a time. Not multitasking!
I use this song to set up a comedy bit that helps people really understand - and remember - that doing one thing at a time is more fun, and gets more done. 
You can download this song from the album of the same name.
(Written with my friend Richard Helm.)
RailRoad Bill
Hilarious song about control issues, conflict resolution, dealing with difficult people, employer-employee relationships, getting what you want, and creativity.
Written by the brilliant Andy Breckman.
Writer's Block
(The Long-Term Positive And Negative Effects Of Worry)
I wrote this after waking up from a nap. Kind of dreamed it, really. This song is very popular with coaches, counselors and therapists, who play it for their clients.
The Grand Design
A non-comedy song about the interconnectedness of all things, often in ways we don't understand.
Written with Richard Helm. Video by Lynda Graham.
Electronic Tuners and Relationships
A favorite comedy bit that segues into material about healthy relationships.
I Know Who I Am
Another lovely video by Linda Graham. Another song written with my friend Richard Helm.
You can download this song from my Grand Design album.
Self-Employment Made Harder By Difficult Boss
I borrowed this idea from an article by my brother. One of my favorite titles ever.
Written with Richard Helm.
One Day On The Fields Of France
True story from World War I.  A beautiful message of healing through forgiveness.
Not a comedy song. You might even want to have a few tissues handy.
Written with my friend Lance Cowan.
NOTE: after 12 years online, youtube has suddenly age-restricted this video because of some brief images of war. This restriction seems a bit extreme, but you can click the link below and watch it on youtube if you're 18 or over.
Greg's Tip Jar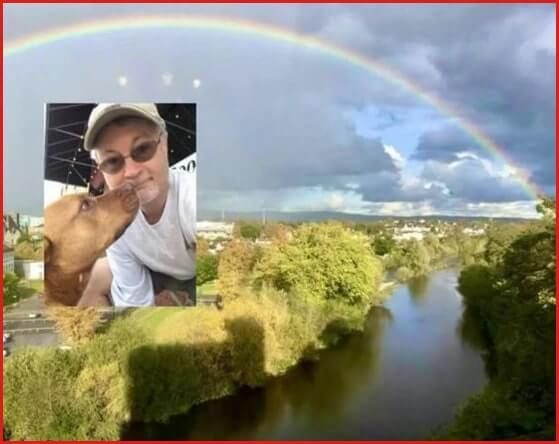 Thanks For Donating! 
I know you know things are kinda crazy these days. Gigs are harder to come by for the time being and don't pay as much. Still, my dog Houdini expects dinner at pretty much the same frequency. (She's a good girl.) 
Happy to report I'm using this time to work on new recordings (new songs!) and finishing two new books. Both endeavors are expensive, so any amount you donate will be hugely appreciated. 
I'll send you a personal thank you note, and share 15% of your donation with: 
CommunityLink, a fantastic organization that successfully puts homeless families into homes. 
       Thanks! ❤️