FUNNY KEYNOTE SPEAKER - MOTIVATIONAL HUMORIST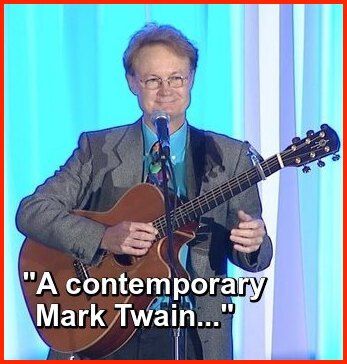 Scroll down for video clips & Free Tips
"Greg, you were the hit of our conference. Your music and presence were able to break down walls that no amount of talking could approach."        
- Marty Sullivan MD, Duke University Medical Center, Conference Chairman
"We've received the best feedback we've ever had from our staff. Your combination of compassion, wit, and wisdom is unique."   
- Wally Cline, Executive Director, Mount Rogers VA Community Services Board
"Your presence at the Pepperdine University Organizational Development alumni conference was the real high point for me..."      
-Ralph Kelly, Watkins & Kelly, Appreciative Inquiry Unlimited
"Greg, you are absolutely the very best conference emcee I have ever seen, bar none."  
- Martin Rutte, co-author, Chicken Soup for the Soul at Work
Planning a Zoom Meeting During the Pandemic?
Let me help you provide the humor and joy that's so necessary in these stressful times.
We both know it's more effective than ever in making your event a success.
Can we do a live-streaming or pre-recorded humorous
musical keynote presentation for you?
ABSOLUTELY!
Let's talk about how to make it happen.
Call me at 816-756-0069 or use this booking form.
______________ 
Listen to one of Greg's Most Popular Segments
"The Top Ten Whiny Victim Love Songs"  (above) is a funny bit that illustrates how cultural memes infiltrate our brains and affect our attitudes.
The goal is to let good stuff in, and re-frame the bad stuff with humor. This is incredibly empowering and suspiciously healthy.
After seeing this, most people will never hear a "whiny victim love song" the same way ever again: these songs have now become material for comedy!
More importantly, this helps us become aware of any tendency we might have to think or act like a victim, and (hopefully) stop doing it.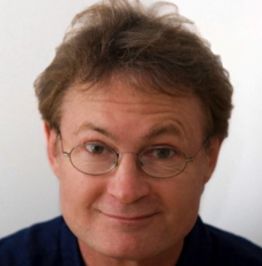 What You Can Expect From Your Personalized Funny Motivational Keynote Presentation 
Hilarious, Heartfelt Stories  
Impeccable Comic Timing  
Multi-Award-Winning Songs  
Easy, Effective Tools For Living
Happy, Inspired Audience Members 

Professional, Courteous Communication
As a Funny Keynote Speaker for over 25 years...  
I know you want to give your audience something new, fun, different, exciting. You want to wake 'em up and shake 'em up with a profound presentation they'll remember, quote from, sing to, and pat you on the back for.  
And if it's hilarious, even better.  
For your customized musical humorous keynote, my guitar and I will energize your audience with funny, award-winning songs and stories that: 
amplify amusement, 
elevate endorphins, 
increase inspiration,
improve digestion. 
Your folks will get filled up with real, practical, fun ideas through the right-brain doorway of music and laughter. 
It's "Ha Ha" with an "Aha!" 
Not Only that....
If your audience is composed of social workers, caregivers, counselors, coaches, chaplains, educators, nurses, or other mind-body wellness professionals - good news!  I have special material just for you.
My presentations can also celebrate courage, thoughtfulness, unity, forgiveness and acceptance, and when appropriate, contain material that audiences find inspirational and deeply moving. 
You'll find more videos below, and on my Song Video page.
"Atilla The Gate Agent" is a humor story about dealing with difficult people:
At some point we've all met Atilla. Maybe more than once! This is one of my signature stories.
It reminds us that things always look different in hindsight. So it's best to not overreact in tough situations and dealing with difficult people.
Entertainment With A Message...  
As a funny keynote speaker and musical motivational humorist based in Kansas City, I have spoken and sung, instigated laughter and learning in all 50 states and from Canada to Singapore.  
I can promise you this:  
Your personalized musical keynote presentation will offer a pervasive mixture of fun and excitement, that sneaking feeling that any minute you're about to learn something which could change your day...or your life.  
By program's end, I promise that every single person has had a soul-cleansing laugh. And their personal tool kit has been enriched with practical concepts for navigating this ever-changing world of relationships, commerce, communication, technology, and the stresses they bring.
Kansas Tourism: Travel Humor With Laugh Lessons
Let's explore how I can help you have a great event!
Free Tips For Injecting Humor Into Your Next Event Or Zoom Meeting