NEW!   CUSTOMIZED MERCH
It's My Stuff, But It Could Be Your Stuff
My analog brain has been active (you know, for a change) and come up with some ideas that could be fun for you and your folks:
Here's a list. If you can think of anything else, let me know and we'll try to make it happen. Scroll down for more info and prices.
Custom Concert Sets (you choose the songs for a whole concert set, the 2nd half of the show)

Custom Songs written for you, or with you

Custom Recording of one of my songs, audio or video

One-on-One Video Lessons (songwriting, lyrics, how to play my songs on guitar)

Handwritten Lyrics to any of my songs

Custom Autographed "Atilla The Gate Agent" Books (I'll inscribe anything you want)

Something else? Got an idea? Let me know.
Custom Concerts - Live or Streaming
LIVE
If I'm doing a live, in-person concert near you, you can choose the songs for the 2nd half of the show, usually about 8 songs.  I'll do 'em in any order you want, and even include your preferred stories and/or jokes (from my repertoire) if you like. You can also dedicate specific songs to certain people.
And of course I'll give you the credit. Or blame. 😆
Live Concert Set: $125 minimum (Larger donations accepted.)
 
STREAMING
We'll pick a date that works for both of us* and do a 45 minute streaming concert. All of the above applies: you choose the songs and the order. If you like, you can add dedications, even stories and jokes.
    * If your preferred date doesn't work for me we can always pre-record it and stream when you like. Easy Peasy.
Private Streaming Concert - you and your chosen friends: $400.
Public Streaming Concert - open to everybody and their donations: $200
Contact Me and we'll make it happen!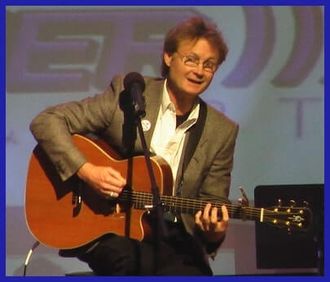 Custom Songs
Need a song for a special person or event? I'll interview you at length to find out everything I need to know to write a song that you love. You can have as much input as you like (within reason) and you can even co-write it with me if that's your pleasure. We'll do it in whatever musical style you prefer. 
You can have the final product in either guitar/vocal version, or with a full band. Your choice.
Time needed: 2-4 weeks.
Guitar/vocal - $1,000
Full Band - $2,000
Questions? Contact me.
Custom Recording of a Song
Got a friend who could use a helpful hit of healthy humor? Or a loved one who's going through some stuff? Or maybe you personally could use an inspirational lift and/or something funny?
If there's a song of mine you would like to hear recorded just for you - or a friend or loved one - in a simple guitar/vocal version, I'll be glad to do that for you and add whatever comments you like.
We can do it in audio format (an mp3 file you can add to your devices) or in video format. Or both.
Audio custom song recording - $40
Video custom song recording - $75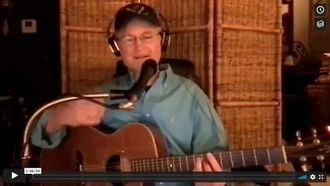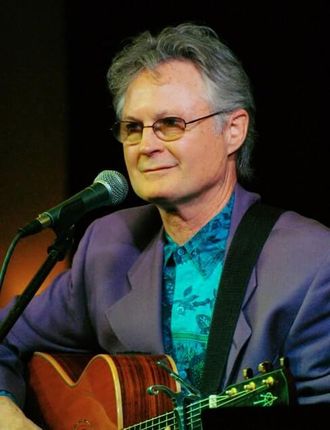 One-on-One Video Lessons
Video Lessons (zoom, facetime, skype etc.) in:
Lyric Writing
General Songwriting
How to play any of my songs
$45 per half hour