Crowdfunding For Houdini
Thanks For Donating! 
Her name is Houdini because she's a talented escape artist. I call her Dini because she's a girl. 
Dini used to be the Rabbit Sheriff of the Neighborhood, which also made her My Personal Trainer. Very active. Now she has arthritis in her elbow and a painful limp. 
There's a new treatment for this where the vet injects radioactive tin into the joint(s). Sounds weird, I know, but they've been using it on horses for awhile and it's effective. Also expensive! Very pricey. So if you can help, thanks! 
UPDATE, MARCH 9
We had the treatment done March 3. All seemed to go well. The vet said it'll take several days to a few weeks to see improvement. So we're in "Hurry up and wait" mode.
Thanks again to everybody who donated!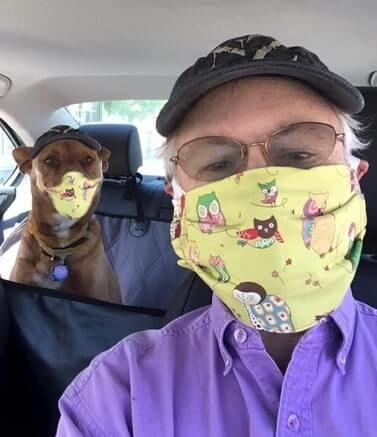 Approximate cost of radioactive tin: $1,800 
Estimated cost of anesthesia and injections: $1,000 
Current donations total: $1179
(updated every donation)
Donations from me to KC Pet Project and Wayside Waifs: $120